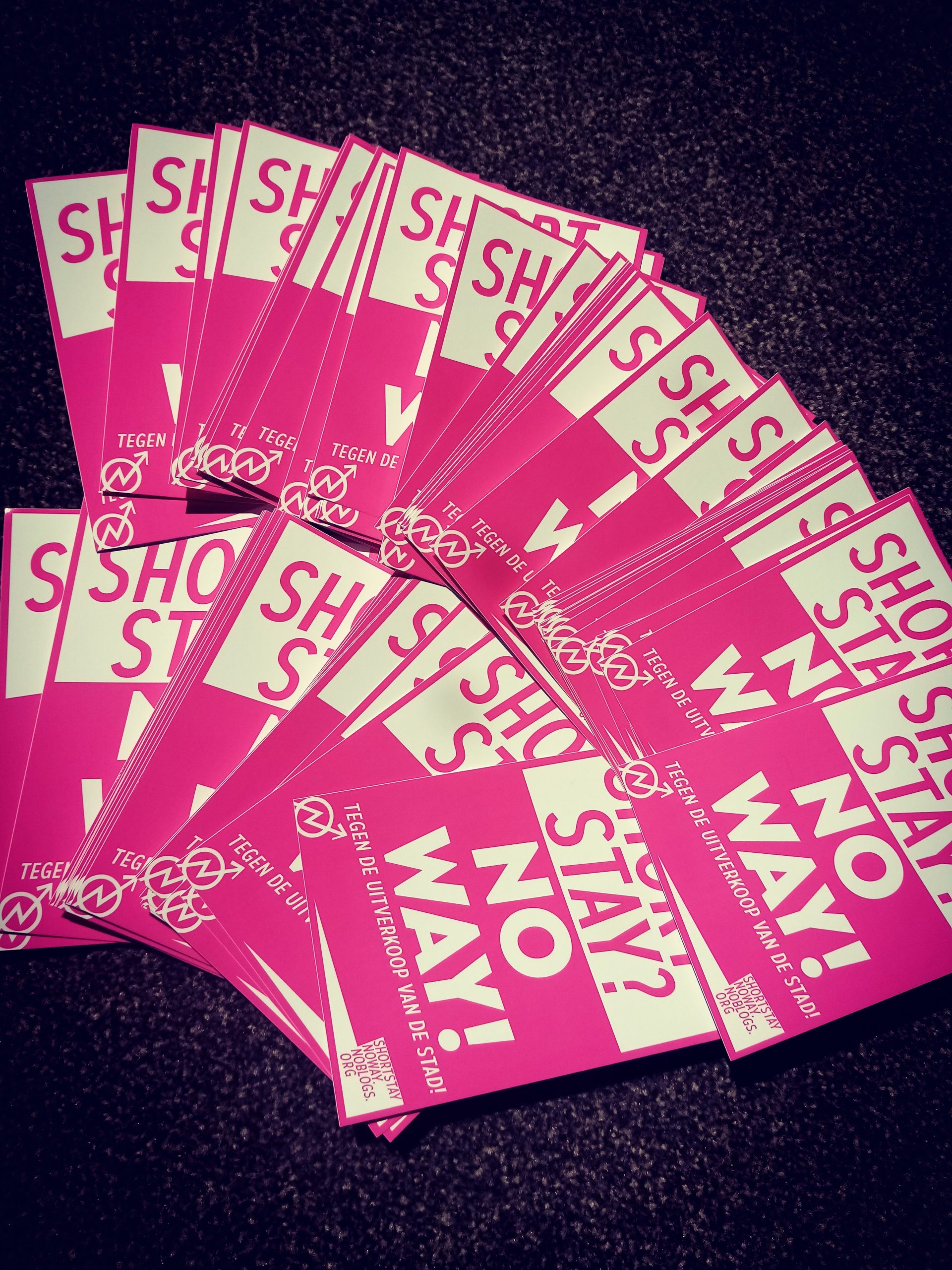 Verspreid de oproep tot strijd tegen de short-stay appartementen in het Zeeheldenkwartier in Den Haag!
Download de posters en plak ze in je buurt of hang ze in je raam!
Kun je de posters zelf niet printen? Of wil je een lading stickers? Dan kunnen ze geleverd worden bij jou thuis zonder verzendkosten, mits je in Den Haag woont.
Posters (.pdf):
poster2_a3_zwart
Stickers: (.pdf)
Mede mogelijk gemaakt door HET ACTIEFONDS en ALERT fonds voor Jongeren!